VNOUJE
flight of fancy × Fusion
26 June 2019 @ Duplex/ Geneva (CH)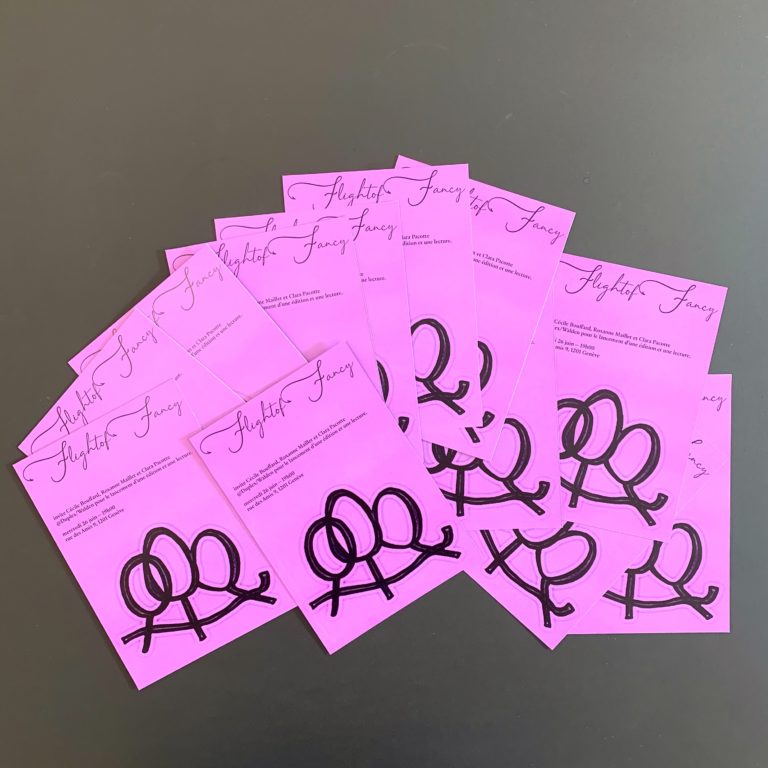 VNOUJE
flight of fancy × Fusion
26 June 2019 @ Duplex/ Geneva (CH)
Une épopée lesbienne fragmentée à mille points de vue.
Du papier et des sculptures.
La nature et le début d'une fusion d'aventures.
flight of fancy invites FUSION (Cécile Bouffard, Roxane Maillet, Clara Pacotte) for the launch of VNOUJE's first issue, a collective and evolving lesbian epic.
Launch, readings and cocktails at Duplex (Geneva) on 26 June 2019.