HitStories
Mayara Yamada
ÉGUX!-AGAIN
From 26 January to 6 February 2022
Performances on January 26 and 27  at 7pm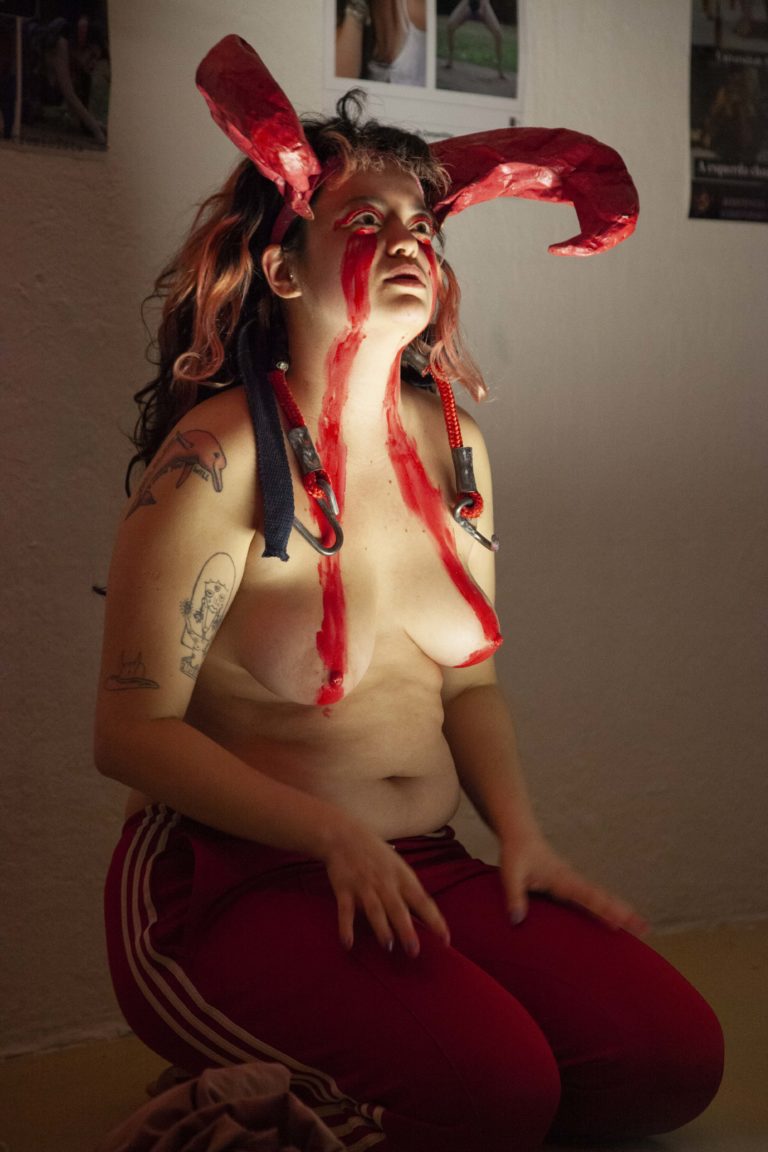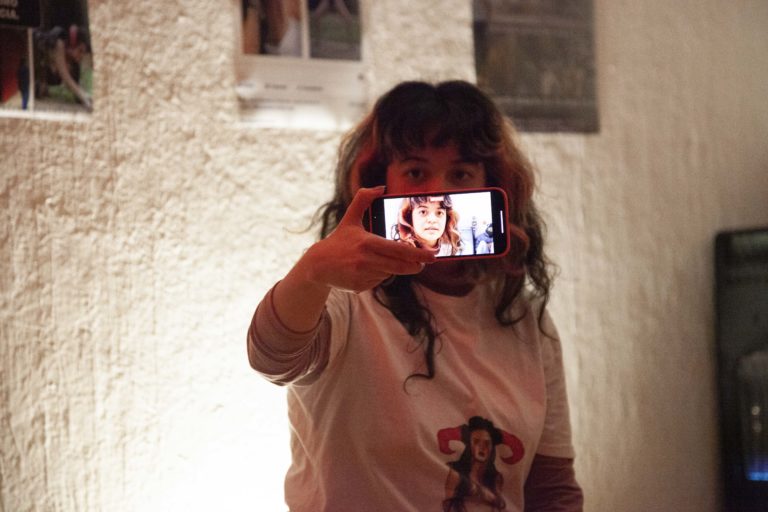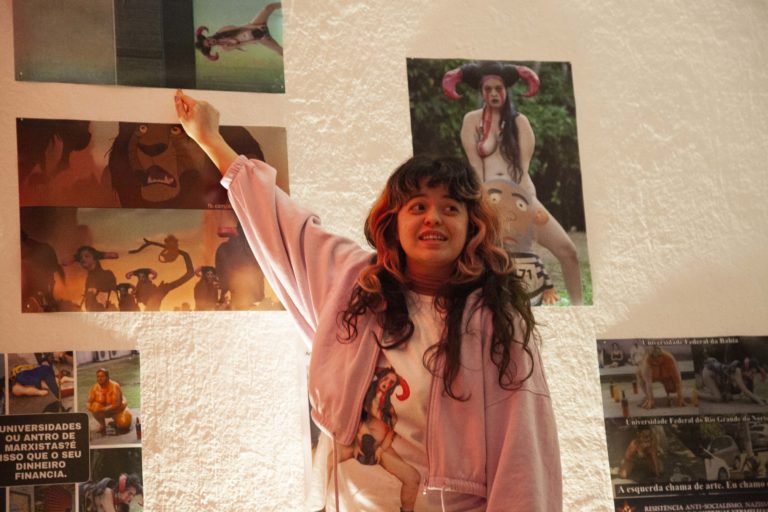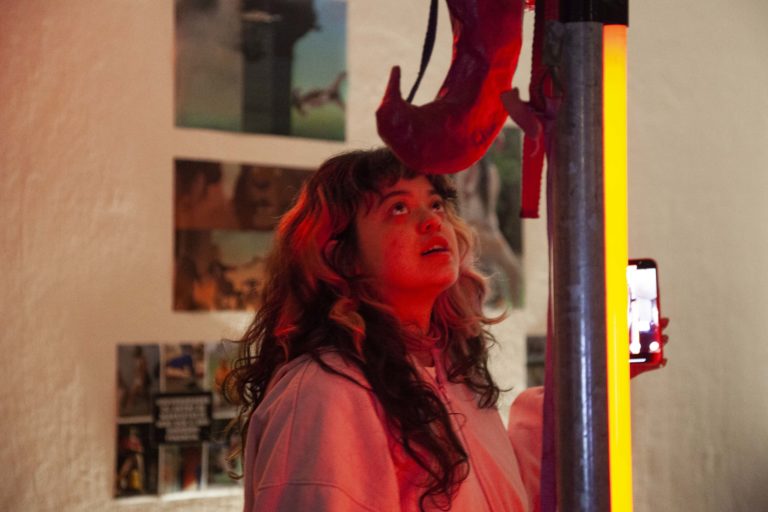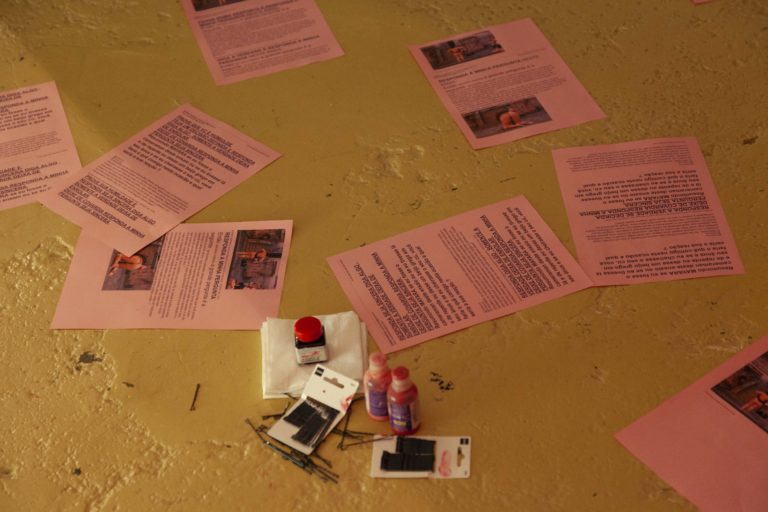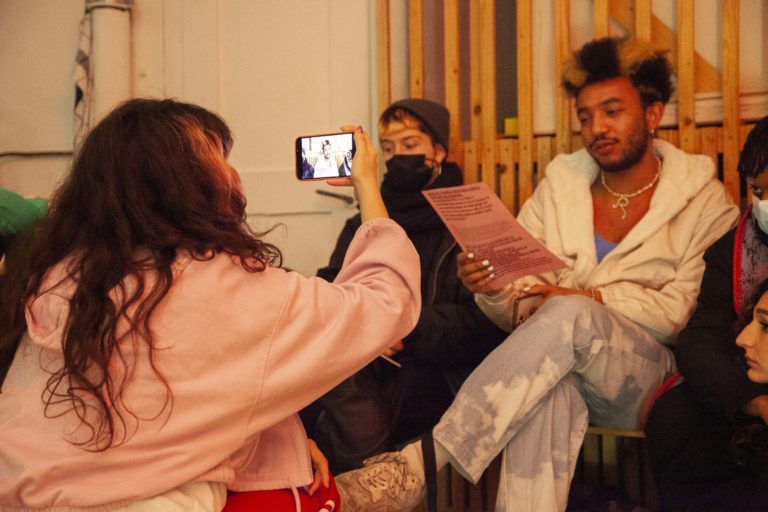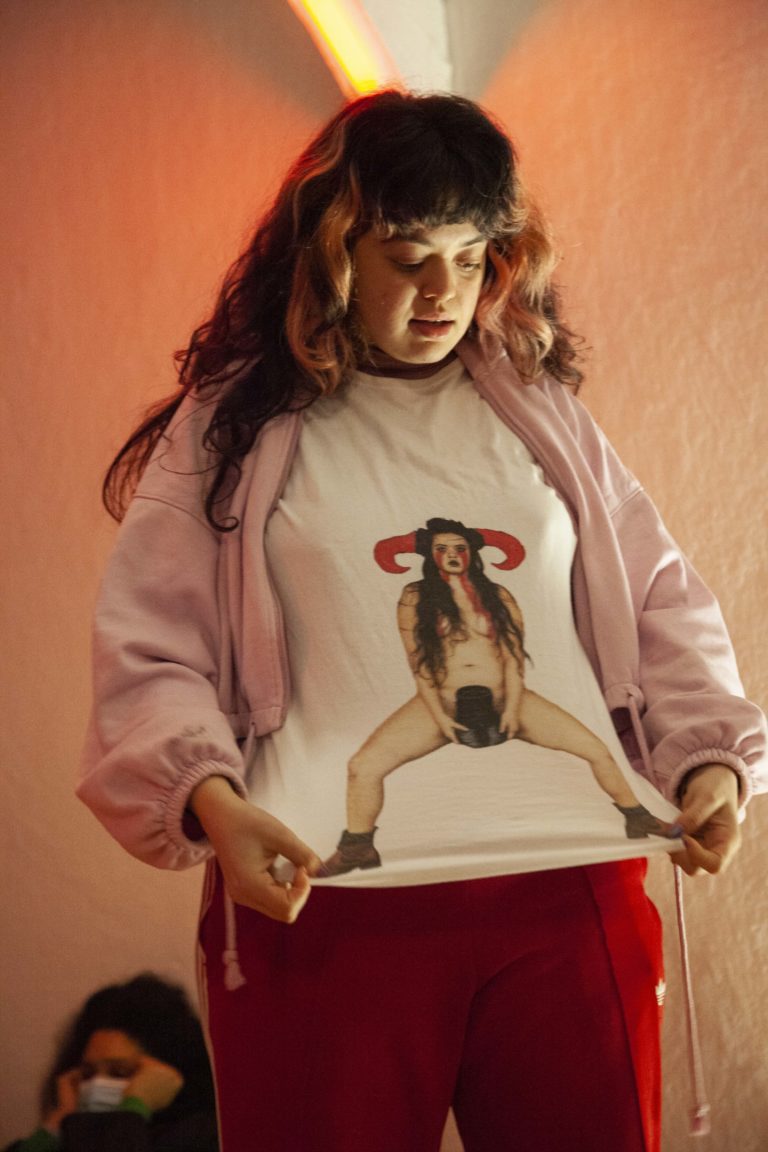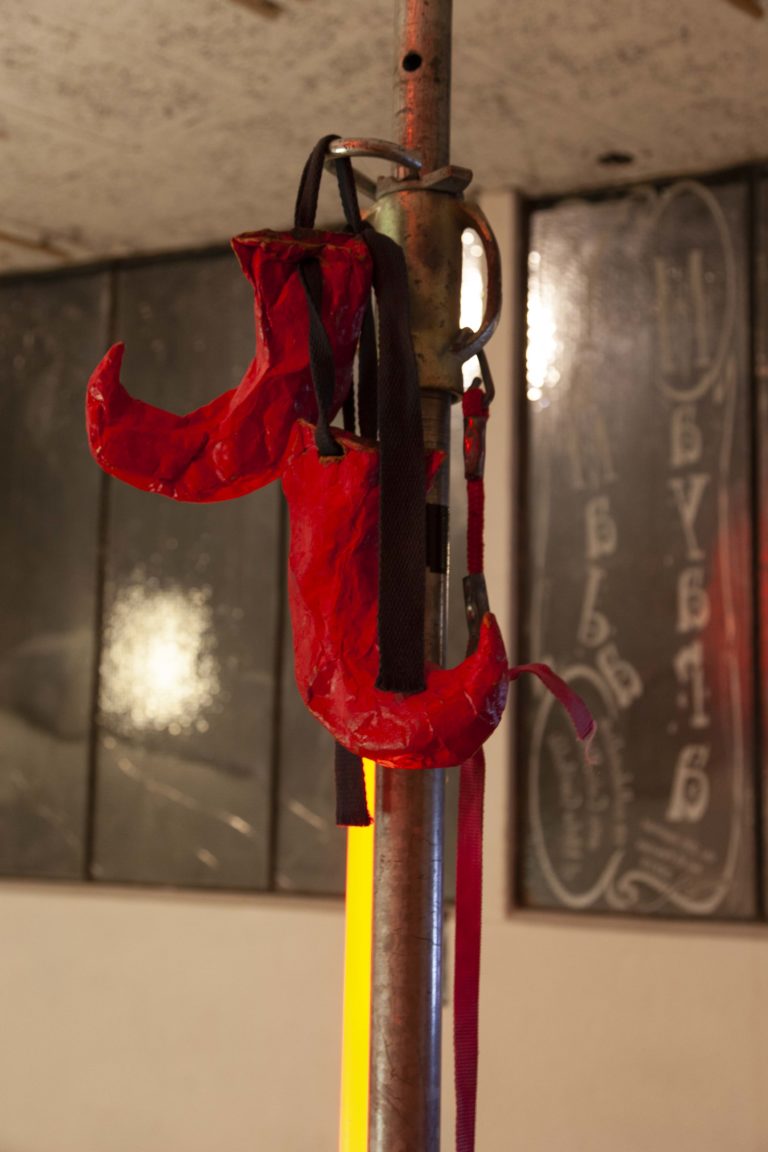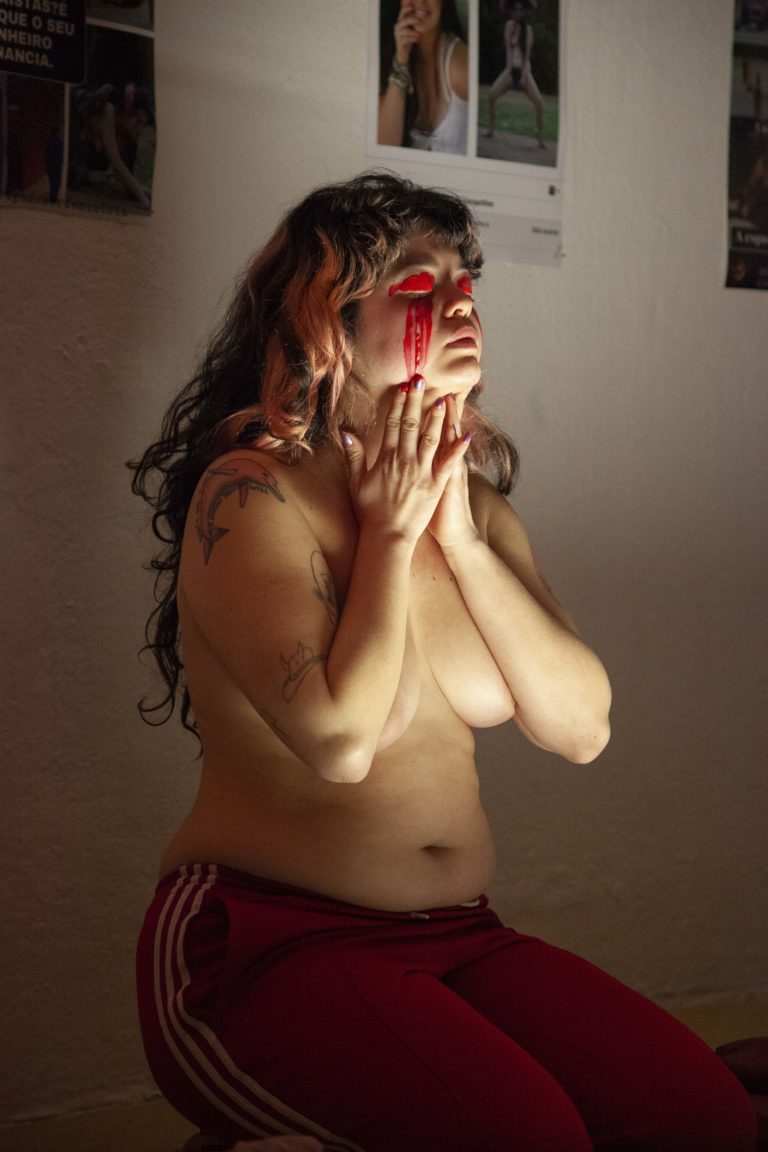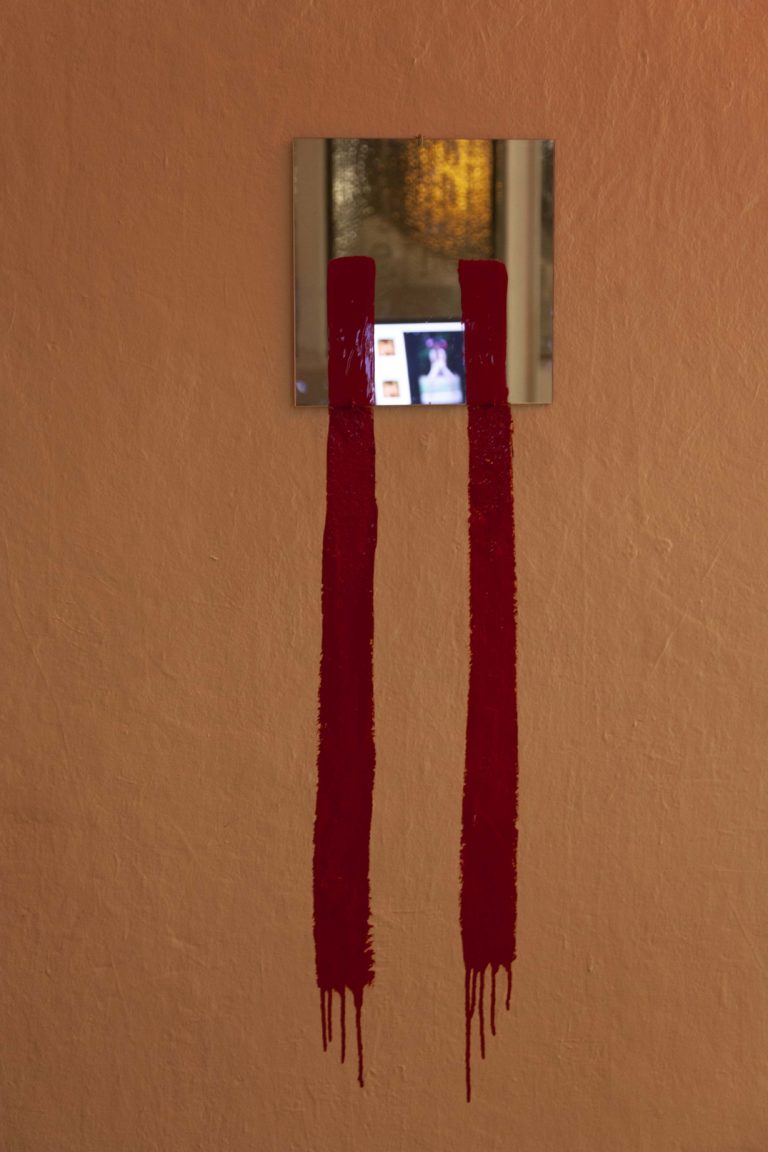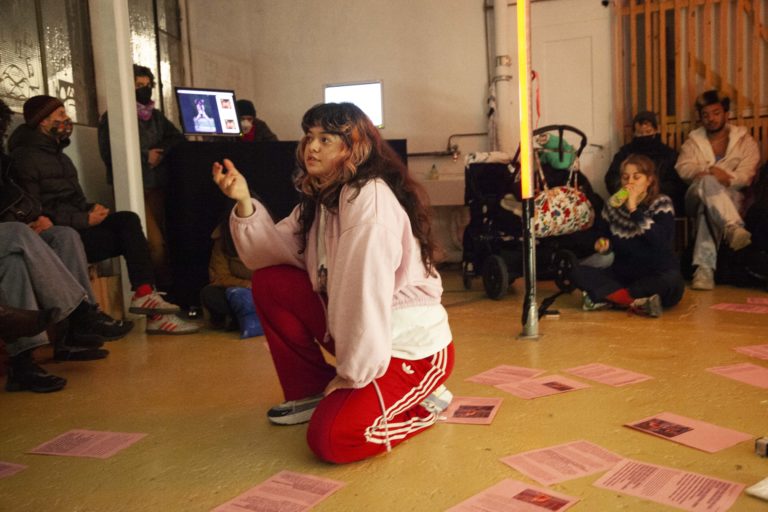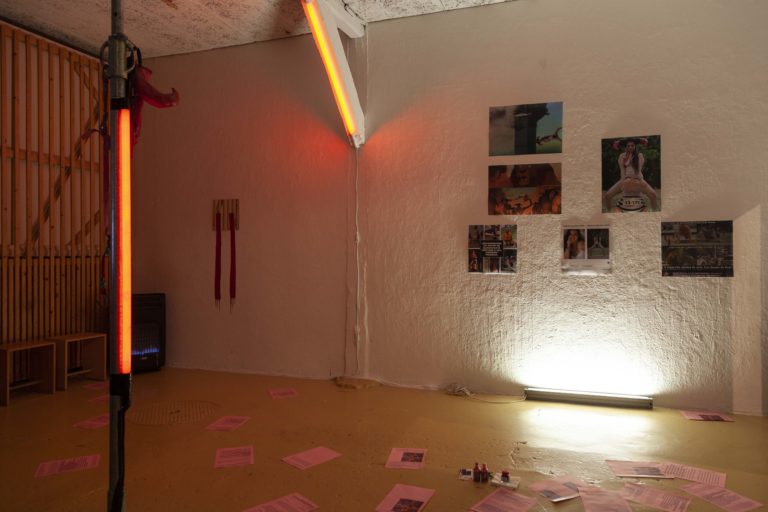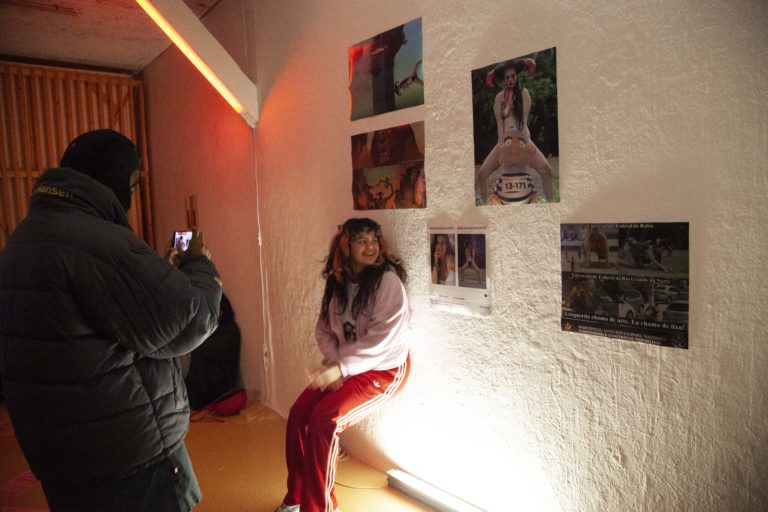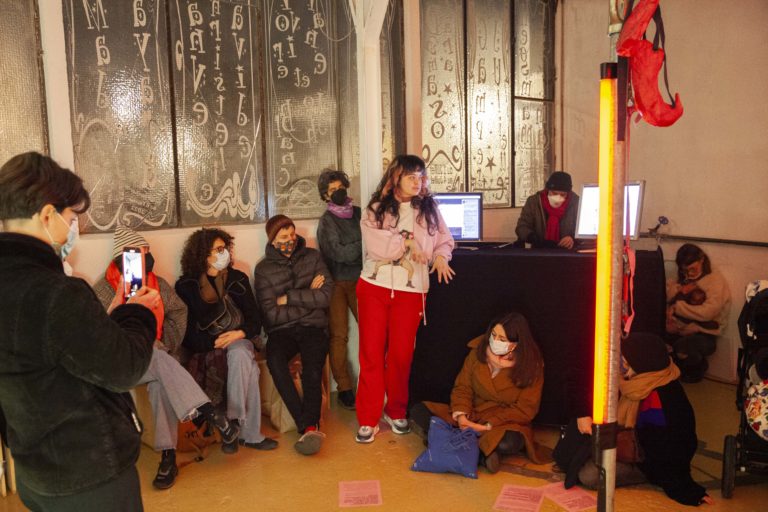 HitStories
Mayara Yamada
ÉGUX!-AGAIN
From 26 January to 6 February 2022
Performances on January 26 and 27  at 7pm
Mayara Yamada presents EGUX!-AGAIN, a new performance and installation produced in collaboration with Caio Riscado and Mirta Gariboldi for Hit, in response to EGUX! – a performance in which the Brazilian artist explored various possibilities of undomesticating her body in relation to an abusive patriarchal system. Produced in 2014, EGUX! was presented in various contexts in Brazil (festivals, institutions, galleries, but also in public space, academic settings and online). For HitStories, Mayara Yamada revisits the archive generated by the multiple iterations of EGUX! with the aim of recontextualizing this production and capturing its profound impact on the artist's performative practice.
Far from painting a flattering portrait of the work, EGUX! can be seen as an endeavor of empowerment regarding the many reactions EGUX! has provoked. Moving and becoming one with this archive is a way for Mayara Yamada to confront narratives that were beyond her control and the original motivations for EGUX!. From the production of hateful content to the fetishization of her female body to virtual psychological and moral harassment.
The revision of EGUX! stands by the idea that an archive is alive, affirming its continuous possibilities of creating and re-creating narratives of reality(ies). EGUX!-AGAIN is one of the possible versions of this ever-changing story.
*
HitStories is
A desire to (re)generate non-hegemonic stories
The honouring of embodied practices, knowledge, experiences, beliefs, stories, myths, dreams, theories and fiction internalised individually or collectively
An emphasis on the instinctive, the irrational, the ambiguous, the unconscious, the unspoken, the unsure and the speculative
the celebration of new personal mythologies
A focus on the therapeutic and restorative dimension of sharing and transmitting these stories
An interest in the process that underlies in an artistic approach
A look at how these stories take shape, become concrete, perceptible, tangible, visible, at the crossroads of visual, textual, bodily, oral and sonic forms of expression
Careful attention to listening, to resonance, to echoes
A desire to share moments of physical encounters
A reflection on the archive of these shared moments, on the trace they leave, on the memories they create
*
HitStories is a program of performative events and workshops taking place at HIT, a Geneva-based art space, between May 2021 and April 2022. Each episode of HitStories highlights, over a few days, the practice of an artist at HIT. Events (conversations, workshops, etc.) aimed at deepening the research carried out by the artists accompany their performative intervention.
HitStories is supported by Pro Helvetia, la Loterie Romande, la Ville de Genève, la fondation Leenaards, le Fonds cantonal d'art contemporain, DCS, Genève and la Fondation du Jubilé de la Mobilière Suisse Société Coopérative.